Relationship Advice For Women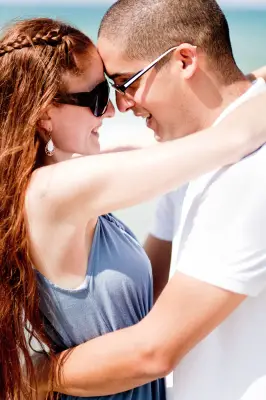 Sometimes women expect men to read their minds. You might be assuming that your feelings and needs are obvious, self evident, undeniable. But in fact your man may be totally in the dark.  This might be true even if you think you have expressed yourself!
Think of it as if a Russian man and a French woman sit down for tea and don't speak each other's language. The communication between them is going to be very limited, unless there is a translator. Once you realize that men's brains work a little differently from ours, you can begin to communicate in a way that helps both of you feel honored.  
Men like things spelled out in clear and simple terms. Women tend to be vague, imply, or use subtle hints. This is a recipe for disaster. If you can come up with one simple request for a specific "do-able" action, you will have a much better chance of getting your request honored. If you ask for vague concepts like "I want you to love me more," or "I need you to respect me," those may be clear as day to a female brain, but to a male brain, they are generalities without a clear path for action.
When you communicate your needs, you need to do so with a soft tone of voice, a sweet smile and perhaps even with a gentle touch. It should be neutral in delivery, the way you would ask somebody to "please pass the butter." The more your words are laden with hidden emotional upsets, the less likely they will be heard. Even if this is the third or thirtieth time you've asked for a certain behavior, you need to ask as if was for the first time. If you bring all your pent-up frustration to the conversation, it will just send it down wicked tangents.
Men are sensitive. No one likes to feel "wrong," and communications that have an underlying you're wrong message hidden within will backfire. Women need to find gentle, kind (but not subtle) ways to communicate. 
Find a way to express yourself in a simple, literal and direct manner, that doesn't bring a whole history of past events into each present moment. Avoid critical statements that begin like this "You always", or "You never." These words just lead to his brain shutting down. 
Remember, it is the loving feelings that caused you to bond in the first place, and so it is the loving feelings that will help you untangle any current issues. And it's from love that you will find solutions.
We think you will find some very helpful advice for women in these pages, even if it wasn't what you expected to hear. Whatever the problem is, only a solution that is based on love will lead you to your answer, and rekindle the feelings of love (which is what you truly want to feel) again.
Do you find yourself attracted to men who are emotionally unavailable? Then go to this essential article.

See these 4 Essential Free Romance Tips

Long Distance Relationship Tips

Go from Advice For Women to Home Page

Go to Does He Love Me?

Image: photostock / FreeDigitalPhotos.net 
-Need Immediate Help? Find Out About Our Telephone and Skype Counseling Special--Click Here