Use "Ear-Rotica" To Seduce A Man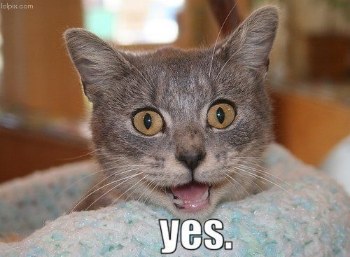 If you want to seduce a man in a long distance relationship – all you have to do is look backward.  Back to a time before cell phones, the internet and even telephones. 

In the old days, love and seduction was done through wonderfully written prose and hand delivered letters.  Using cunning linguistics, you can learn to leave your long distance man palpitating with pleasure.
When you want to seduce a  man at a long distance, of course, it is hard to compete with real life, real touch, real smell.  But you can inspire your man to become more attuned to other senses such as imagination, memory, and fantasy.  If you are willing to allow your "inner-seductress" to reveal herself, you can become the master of his erotic mind. 
Words have power, and erotic prose is an art.  Everyone has to start somewhere, so begin to allow yourself to become the Mistress of Tempestuous Temptations by using your words to paint pictures in his mind.  Pictures that lead to delicious sensations.  If you want to seduce your man at a long distance, your job is just to inspire his imagination.  He will do the rest!
The most powerful sex organ is the brain.  If you can inspire someone to ignite their own imagination, you will have someone at your beck and call!   It is a true meeting of the minds when you can click into someone else's "seduction strategy."  There are no absolute rules for right or wrong, there are no do's or don't's, because every man is different. 
For example, some men love graphic words and descriptions of sexual acts, body parts, and desires.  Other men prefer to leave out the X rated material, they want you to create stories and leave a little mystery for them to design images and sounds in their own mind.
How do you know what he likes?  Ask!  Not during a seduction session, but before or after, ask questions like "Do you like it when I…or would you rather I…" be prepared to be specific about the choices you give him because if he is shy or new at this, he may not know his own personal preferences.  You will have to try different approaches, in terms of how direct you are, how graphic, how mechanical (description of actions).  Ask before or after so as not to ruin the sensual mood.

It is an art to being a temptress, and a great feeling of power when you own your own desire to please.   If you are ready to let yourself go, you can bring endless pleasure to your long distance lover.   You can seduce your man at a long distance, as young as you are willing to use ear-rotica!

Yes, I mean you!  In Cyber-Space no one can hear you scream with delight.


Go From How To Seduce A Man To Advice For Women
Go To Long Distance Relationship Tips

-Need Immediate Help? Find Out About Our Telephone and Skype Counseling Special--Click Here