Welcome to
Healthy Relationship Advice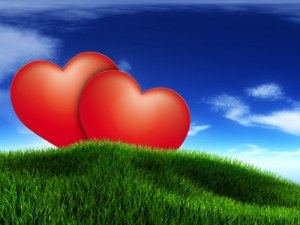 We all need healthy relationship advice at times. Relationships are always a "work in progress." This site focuses on helping you along your relationship journey, towards greater love, joy and mutual satisfaction.

Healthy relationships are fueled by love. Their foundation is open and honest communication. We are all on this journey of learning how to have healthy relationships. No one is perfect at this game – we are all just discovering how to do it better.
We think you'll find our site valuable because it features both a male and female point of view. Usually we agree, but often we see things from our unique view points. You get the benefit of seeing important issues from both sides of the bed!
In our combined forty years of counseling through our talk radio show, retreats, classes and one-on-one counseling, thousands of people have benefited by the wisdom we have acquired. And we hope you will find the healthy relationship advice guidance you are looking for here--if not, let us know, so we can make the site better!
This site is for those who are seeking authentic partnerships based on mutual respect, honest communication and love. At our core, each of us is here to love and be loved. But it is easy to lose our way and get caught up in relationship problems. We hope that our site will give you the guidance to find your way back to love and a healthy relationship.
This site is for those who are looking for something substantial – not absolute rules or manipulative games or tricks for snaring the opposite sex. Sometimes the specific advice may not be what you thought you needed, but we think you'll find that it really hits the spot. Please explore our site and enjoy it. We wish you a joyous journey.
Image: Salvatore Vuono / FreeDigitalPhotos.net
Romance is one of the experiences that defines us as human beings. Here is romance advice to Learn your unique personal romance strategy and your partner's, to bring the romance back.
Healthy Relationships - Seven Guideposts
Read the Seven Guideposts to Healthy Relationships and learn how to have an abundance of love
Relationship Advice For Men
Is the woman in your life a complete mystery? Find out what to do and the best relationship advice for men here.
Healthy Relationship Advice For Women
Get the best relationship advice for women, from a balanced perspective of two relationship experts, one male and one female.
Solving Problems In Relationships
We all experience problems in relationships from time to time. Find healthy solutions to your relationship problems here.
Break Up Advice
Breaking up hurts! There is no magic bullet of break up advice to make the pain go away, but there are some things you can do.
Avoiding Fights Through Better Understanding and Communication
Avoiding fights that go nowhere can be possible when you understand the underlying needs that drive chronic arguments. Many times people are not really fighting about the true issue. Read on
Sex in relationships – Pleasing Your Partner
Sex in Relationships is always sweeter when you put your focus on pleasing your partner. Learning how to get pleasure from pleasing others will increase satisfaction for both partners.
The Healthy Relationship Tips Blog
Find our latest articles on healthy relationships here.
About Us
Click here for biographical information about us, Jon Terrell and Genie Joseph.
Healthy Relationship Advice SiteMap
Here is the healthy relationship advice sitemap to view all pages
-Need Immediate Help? Find Out About Our Telephone and Skype Counseling Special--Click Here