If He Won't Say I Love You
   How to know he loves you
He won't say I love you, but does he love me?  When you don't know, you really want to know!  It would be so much easier if there was a measuring device, and we could pour his love into a cup and quantify just how much.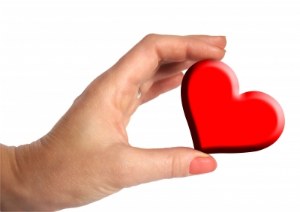 Of course you know there is no objective measure of love.  But that doesn't mean there aren't clues to help you.  The point is how to accurately read the clues.

How Much Does he Love Me? – Tip One:
Remember that saying the words "I love you," is just one way a man can express his true feelings.  Most women  are frustrated he won't say I love you as they really care about hearing those words, and hearing them often.  But often men may love you but not be comfortable with those words.
We don't want to hear the words "I love you" in a robotic, obligatory way that forcing a man to say them might sound.  Obviously, different people have different needs to hear and say those words.  An insecure person will want to hear them often.  If you are asking your partner "Do you love me?" multiple times a day – it is time to do your own work on yourself.  

This insecurity will tire your partner, and make him feel that if and when he actually says the words they have no value, because they don't last in your experience. 

If he does say the words, they should have a long shelf life in your heart! 
It is important when your partner does say the words that you show him that you appreciate them, either through returning the same words, or giving a sweet smile, a warm touch or any other method he prefers.  This reinforces that the words have power and will bring reward to both of you.  He will say them more often if you have a beautiful reaction and receive them like spring showers on flowers!

-Need Immediate Help? Find Out About Our Telephone and Skype Counseling Special--Click Here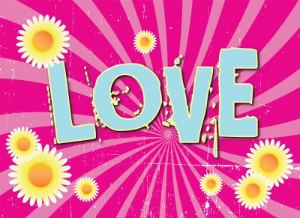 How Much does he Love me?  – Tip Two:
Everyone expresses love differently.  Some people are comfortable saying the words "I love you."  Others won't say I love you but express their feelings of love through actions, behavior, or affection.  For some men, just being close or cuddling is a stronger expression of their love than the three magic words.  There is a Russian proverb that says "When a man says he loves you, watch his feet."  The meaning of this is that words can lie, but actions often reveal a person's true feelings.

How Much Does he Love Me? – Tip Three:
How much he loves you is not accurately measured by his memory!  Even if he forgets things that are important to you -- such as household chores, or to call you back, or even important dates like birthdays – this is not a guaranteed sign that he doesn't love you. 

How much he loves you is a complex cocktail of actions, words, physical affection, the look in his eyes, the smile on his face.  If he wants to spend time with you – and if he is present and affectionate with you when he is with you – not texting, watching TV, reading all the time – he probably loves you! 

How Much Does he Love me? – Tip Four:
If he is kind and cares about your feelings, is protective and wants the best for you – he loves you!   If this is a new relationship and neither of you have yet said the words "I Love You," be brave, and find a good time, and you can be the one to to say them first!  

Find a safe, non-stressful moment and ask him how he feels.  Ask him gently, not as an inquisition.  And accept whatever answer you get.  Even if he can't articulate easily  and he won't say I love you back, watch his body language. 
Is it soft and open, or tense and closed?  Unless a person is trained to lie, their body language will often reveal their true feelings.  If he gets up and leaves, this is not a good sign!  If he snuggles up to you, this is his way of saying he feels love toward you.

How Much Does he Love Me? – Tip Five:
People do fall in love or feel love in different rhythms and with varied pace.  You can't expect your man to love you and express how much he loves you, in the same way you would express it.  It is fair to ask, once or twice, but not to nag with continuous requests.  Being insecure can eat away at the quality of the connection between you two.  If he feels pressured to feel love and express love before he is ready, he may bolt, rather than feel the guilt of not loving you back in the way or at the speed you want.
--------------------------------------------------------------------

Remember, knowing how much he loves you is partly an inside job.  You have to know deep inside that you are worthy of receiving love.  You need to give him the benefit of believing in his love, even if he won't say I love you or doesn't say them often.  Letting him express himself in his own way is what builds love.  Forcing him to speak the words if that isn't his style is a deal breaker.

Trust that he does love you – until his actions prove otherwise.  That is the art of loving in a mature manner. 

If you need more help understanding how to navigate this, you can schedule a one-on-one consult with us.  Check out our special coaching Skype rates.
Go From Won't Say I Love You To Advice For Women

Go to Does He Love Me