For Happy Lasting Relationships
Create A Happy Day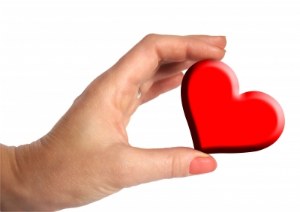 Some people just don't do well with the standard holidays. There is too much pressure, too many expectations on getting it right – and too much emphasis on spending money. If you want to build happy lasting relationships, maybe it's time to create your own personalized holiday.
It could be for any reason! Any day you choose! The idea is to devote the entire day to doing things that make you happy! You could do two a year, one for yourself and one for your partner. Ask them what they want in their happy day. While surprises can be fun, it is better to ask ahead and discover what exactly they want and get it right rather than guess and get it wrong.
When was the last time you dedicated a day to just doing exactly what makes you feel happy? Most workers are given a certain amount of sick days – but maybe they wouldn't need so many of them if once in awhile they could take a "happy day." Occasional happy days will keep the doctor away. And self-employed people often need to be reminded to take time for things that make them feel good.
Where is it written that being happy is a frivolous pursuit? It turns out feeling happy is good for the immune system, good for creativity, productivity and efficiency. Numerous studies show how it benefits just about everything. Happiness is good for all relationships and it is the single most important quality that attracts a mate.
So with all this evidence mounting in support of feeling happy, why do we feel so much resistance – even guilt – to even think we have a right to be happy?!
"How dare I take a happy day when there is so much suffering in the world?" The truth is if you get happier, the world will be a better place. So to help create a happy lasting relationship make your own Happy Day.

Go From Happy Lasting Relationships To Romance Advice

Go to 7 Guideposts To Healthy Relationship Advice
Go to Healthy Relationship Advice Home
-Need Immediate Help? Find Out About Our Telephone and Skype Counseling Special--Click Here